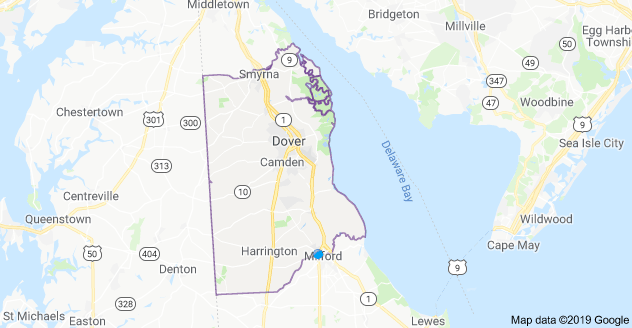 Kent County is centrally located, less than an hour to the Delaware beaches, as well as the city of Wilmington and the University of Delaware. Kent County is just a short drive from the major cities like New York, Philadelphia, Baltimore, and Washington DC, and just a ferry ride to Cape May, New Jersey.
The hub and capital of Delaware in Kent County is Dover, bringing lots of tourism to the area, as well as the Dover Air Force Base. The Annual Dover Days Festival happening every year in May, is one of Delaware's largest and longest-running free events, is dedicated to promoting our state's heritage and culture. Dover Days has lots to offer, from games for kids, foods vendors, beer tasting, and much more.
Bringing in a lot of tourism to the area is Dover is Dover Downs Hotel and Casino. Here you can find pleasure in a relaxing day at the spa, see a show, indulge in a top-of-the-line dinner, spend the day in the casino, experience the luxury hotel room for the night, and much more. The Dover International Speedway hosts NASCAR every May and October, bringing in race fans from all over.
The Woodlands of Dover International Speedway is where Firefly is held, a major music festival that happens every year in June. The festival is easy to reach from just about anywhere along the East Coast, and features incredible food, attractions and live music from today's best artists.
Another top attraction bringing in people from all over the state is the Delaware State fair that happens every July. The fair is not an event you want to miss, with lots of rides, food, animals, attractions, shows, and more!
Need to cool off from the sun? Head over to Killens Pond Water Park located in Felton, Delaware for a fun day foe the whole family! This State park features 27-foot-high twisting waterslides, a kiddie pool, beach volleyball & more. Kent County is very family-friendly, whether you chose to have dine out at the local restaurant, seeing a movie at the AMC theater, or a night of bowling- Kent County will not disappoint!
Come check it out for yourself!