Curb Appeal!
So quick, so easy.
Feeling drab & dreary? So are we! The weather may get you down, but we have a way to help. Take this time to spruce up your home & get rid of this funk!
Paint the front door!
Have you been digging on a certain color lately? Want to work it into your wardrobe? Work it into your house! Paint the front door a funky new color, or maybe even just repaint it if you love the color you already have. Hang a new wreath while you're at it, really give your home some new life! This way, when you come home from work everyday you'll get a new breath of life each time you walk through your front door.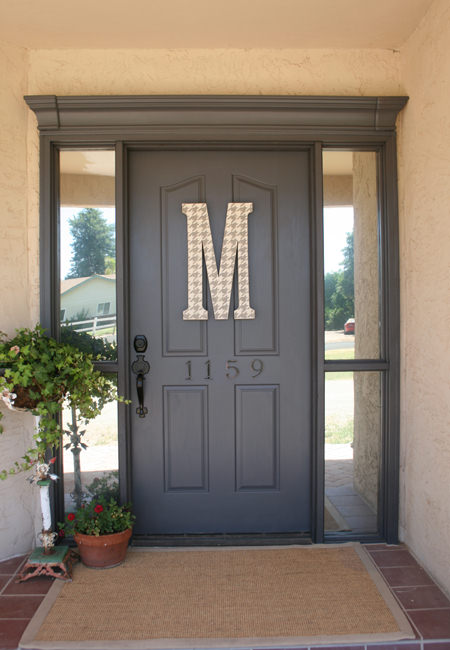 Redo your mailbox!
Take some faux brick and line your post of your mailbox. Repaint the post a new color. Or even the mailbox itself! Stick on some new numbers to spruce it up even more.